Just 19, Malik El Djebena (Tahar Rahim) ends up in prison for six years. He knows no one inside nor has anyone awaiting him on the outside. While Malik is no stranger to the prison system, he's just a kid and receives awakening—his shoes are promptly lifted off him and he's beaten upon his arrival.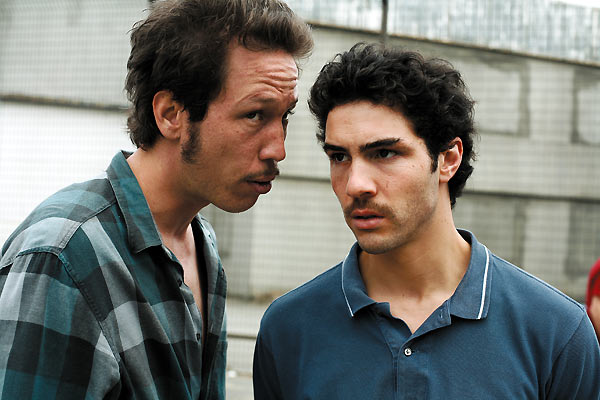 Malik is offered protection by the Corsican mafia who run a powerful prison faction but only in exchange for an extreme favor...a favor that will haunt Malik. While he receives protection, he is treated poorly for his Arab heritage by the Corsicans, but this doesn't deter Malik. He forges alliances that guide him as well as put his good standing in the prison and the Corsicans in jeopardy. Yet these experiences shape his coming of age and rise to power within and outside prison. He takes advantage of school, begins associating with other Arabs and ascends to a position of trust with the Corsicans.
Social commentary is abundant, surrealism and allegorical elements are rich and the psychological arc of Malik's rise within the prison system mafia are well storied. At just over 2 hours, 30 minutes, it's long, yet I was never bored. There is so much going on in this movie; subplots are nicely paced and tie together, although several situations are left to interpretation (which I tend to favor). The movie's climactic ending is worth the time commitment. The soundtrack is pleasantly varied. From the director of 2001's excellent Sur mes lèvres (Read My Lips), this is a must-see.
Co-Writer/Director: Jacques Audiard
Country: France
Genre: Drama
Run time: 159 minutes
Scale: 4.5