A cheesy one-dimensional rom-com The Proposal is not. It's got a decent plot, excellent chemistry between the leads and a talented supporting cast teeming with comedic genius (that's you, Mary Steenburgen, Bettie White, Oscar Nuñez and Denis O'Hare).
You have Margaret Tate (a wickedly wonderful Sandra Bullock), a ruthless and emotionally fortressed book editor who's excellent at her job. Her employees can't stand her, especially her assistant Andrew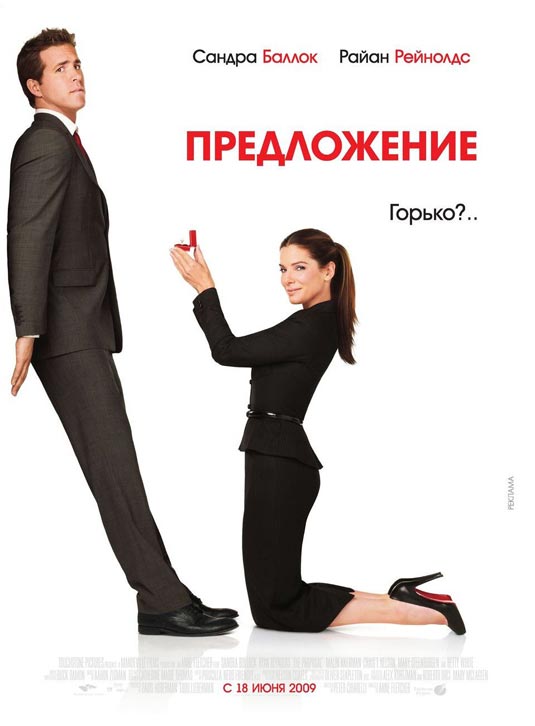 (Ryan Reynolds) who has been suffering for "Satan's mistress" for the last three years. Andrew is hoping that by paying his dues, he will someday get promoted to an editor position.
(Spoiler Alert: Read at Your Own Risk!)
When Tate's alien status (she's from Canada, yo) expires and she's set to get deported, she declares she's getting married to Andrew. He is mortified but realizes this "opportunity" provides the needed leverage and bartering power to meet his dream of becoming an editor. When they fly to Sitka, Alaska, to meet his parents and celebrate his Grandma Annie's (Betty White) 90th birthday, the true mess begins.
From start to finish, The Proposal is entertaining without going the sappy route.
Director: Anne Fletcher
Country: US
Genre: Romantic Comedy
Run time: 108 minutes
Scale: 5